A Room of Ones Own (AROOO)

Installation
International Women's Day 2018

"A Woman must have money and a room of her own if she is to write fiction"
A Room of One's Own, Virginia Woolf, 1929

AROOO is a vehicle for collecting thoughts and markings of marginalised communities and people. With each new location, the sculpture highlights/champions a different theme in the Virginia Woolf essay – whether that be gender equality, housing security, or mental wellbeing.

A light ephemeral structure that once began life as a blank canvas, AROOO's first incarnation was as a project to champion the voices of feminism for International Women's Day. Over 50 artists, feminists, supporters, and families joined us to draw, write, and make their mark on the transparent walls of AROOO to turn them opaque - transforming the see-through room to one with security and into an inclusive safe space for all.

Phase 01
International Women's Day Sculpture
Phase 02
Housing Crisis Rooftop Billboard
Phase 03
Greenhouse donation to Grow Heathrow Activist Group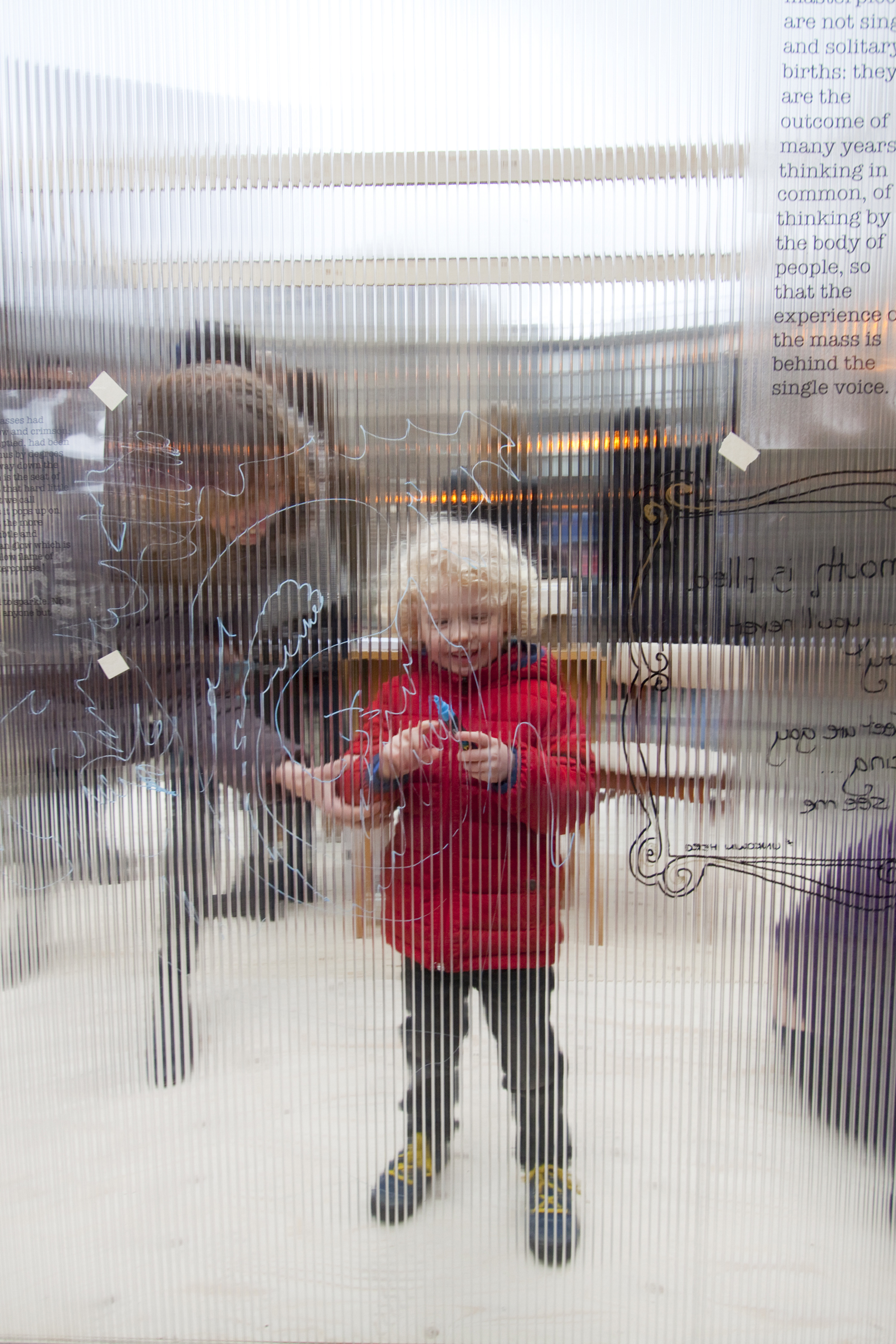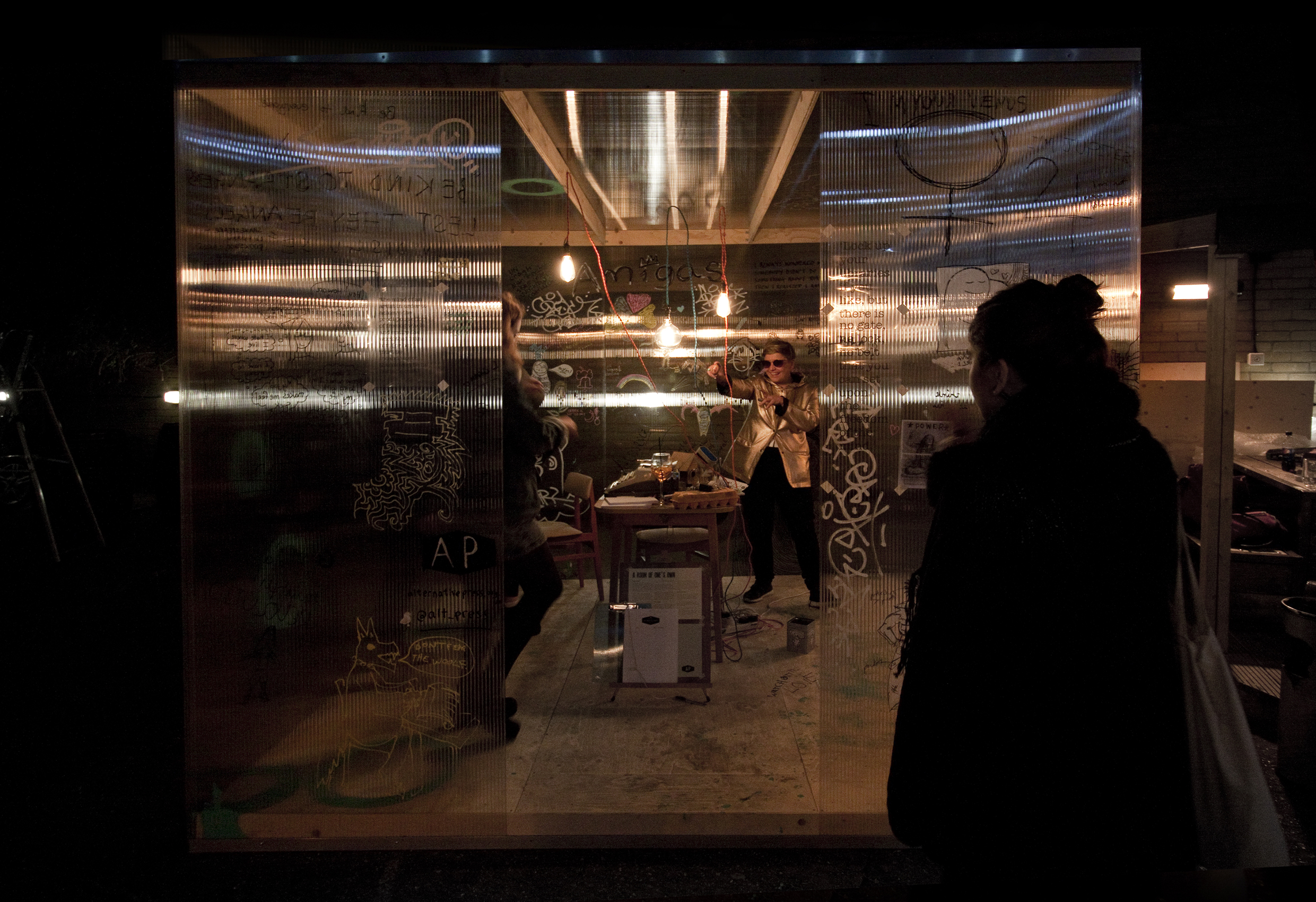 Photograpy Khan Bonshek